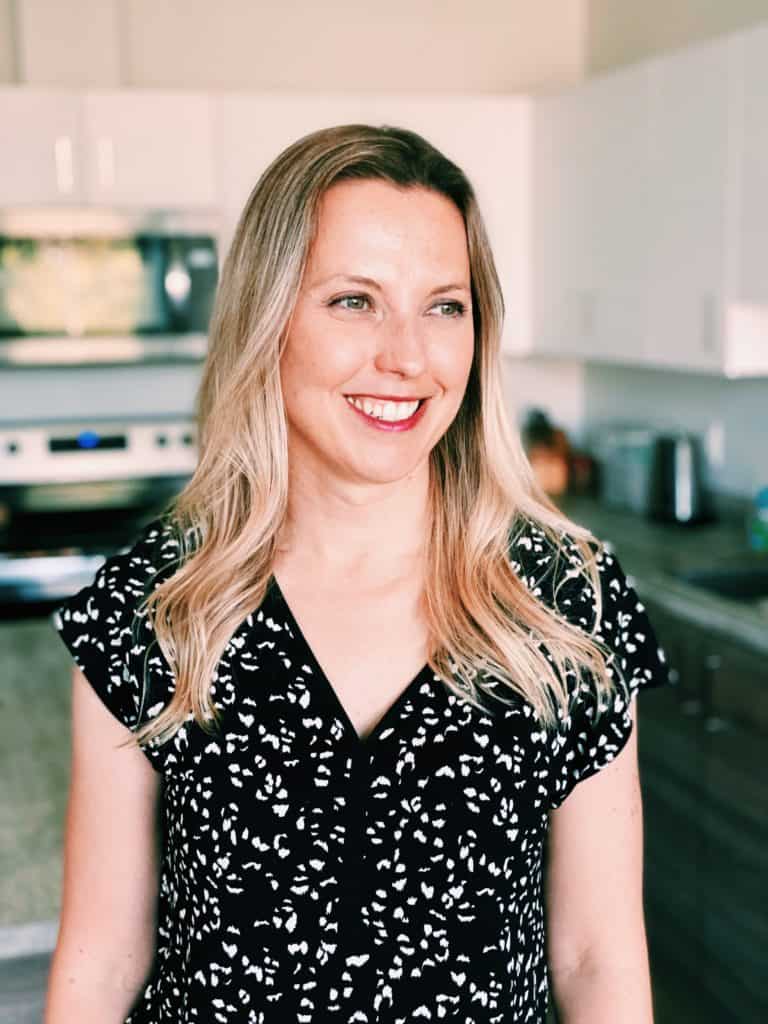 Hello! I'm Andi, and it's nice to meet you! I'm a food blogger, mom, wife, and your healthy dinner cheerleader.
I'm a mama to a five-year-old who makes life extra busy (but I love it). I'm a total introvert who loves sipping tea, beach walks, baking pies, thrifting and library visits.
And if I'm being totally honest I'll tell you that majority of my adult life, I had no idea how to cook! It wasn't a skill that was passed down to me from my mom, nor was it something that I had a natural instinct for. In fact, I thought I was always just going to be a "bad cook" burning meals and feeling insecure in the kitchen.
Everything I ate came from a package – I loved frozen meals, quick-fix boxed dinners, and fast food.
Not surprisingly at all, this type of eating started to take a toll on my health and my stress level. I felt groggy, had brain fog, my digestive system was totally out of whack, and I hated having to go in the kitchen every day, open up the fridge, and figure out what to cook – I was very uninspired.
I knew something had to give, and that I wanted to experience food differently. It wasn't until shortly after my daughter was born that I decided to make that change happen not just for me, but also for her. I didn't want her to grow up on boxed meals, and I wanted to be the kind of mom who knew her way around the kitchen and how to make a great home-cooked meal.
It was at this point that I enrolled in the School of Integrative Nutrition based in New York. I took an online program so I was able to study at night while my baby was sleeping. After building a true foundation for healthy meals and home cooking, I started to learn how to simplify our own meals and found easier ways to save time in the kitchen.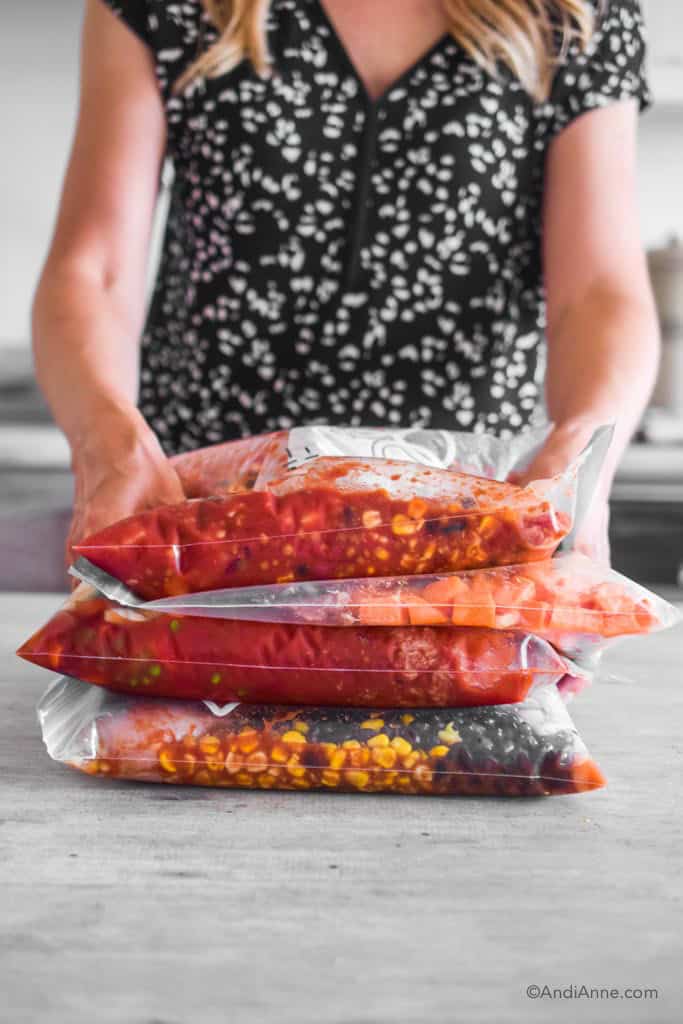 I started my blog Andianne.com in 2018 as a result of everything I had learned. I wanted to share my new passion and all the recipes I was making!
And now, four years later, I have figured out two very important things…First, I've realized that taking control of your kitchen is essential to achieving a balanced home life. Without it, you will always feel uninspired, bored, and a lack confidence in your cooking skills like I did.
Second, I've realized that cooking at home doesn't have to be nearly as complicated as some folks make it out to be. In fact, there are many cooking hacks that you can use to save time and save money (for example, slow cooker meals, freezer meals, and one-pot dinners).
Life doesn't have to be stressful and overwhelming all the time – it's my goal to show you the roadmap you can use to simplify the kitchen so you have more time for other things you'd rather be doing!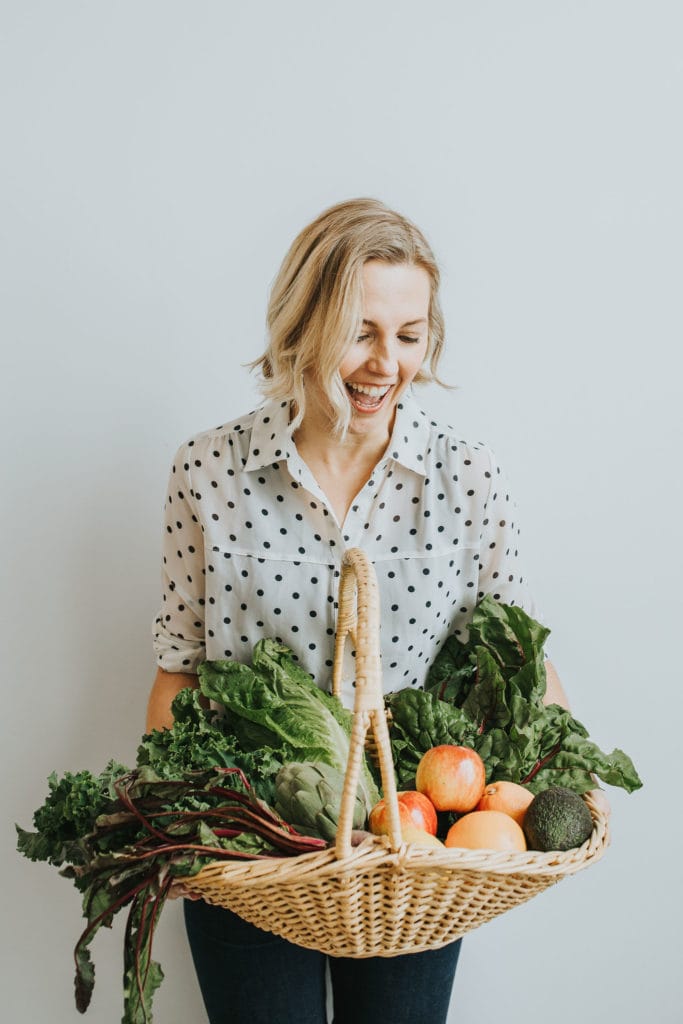 YOUR FOOD CHOICES MATTER: I believe that food affects every aspect of our lives. The food we eat will affect our emotions, our energy levels and our digestion. The right foods can change your mood and make you feel happier and kinder. The wrong foods can cause bloating, weight gain, indigestion, anxiety and bad moods. Food is the foundation for everything we do. And when we don't take care of ourselves, how can we do the same for our loved ones?
KEEP IT SIMPLE: Before I started my blog, I was intimidated by healthy food and recipes. That's why it's my goal to make this process easy for you – because I get it! Taking the stress off of figuring out what to cook for dinner that's healthy, how to cook it and save time ; these things are worth their weight in gold.
EAT MORE WHOLE FOODS: Whole food is the food that has been around forever. Imagine what your great great grandmother was eating and making. She was probably growing her own vegetables in her garden, canning and fermenting foods to preserve them. She didn't have access to large amounts of sugar like we do, and if she did, it was rare and a special occasion. Whole food is the solution to the processed food problem we're facing.
LIFE IS ABOUT BALANCE: I love baking sweet treats for my family, so I've found ways to make these recipes healthier. By using better quality flours (like organic flour, and alternative flours like oat flour, buckwheat flour and chickpea flour) and natural sweeteners (like maple syrup and coconut sugar). But at the end of the day, life is about balance and we should enjoy our desserts!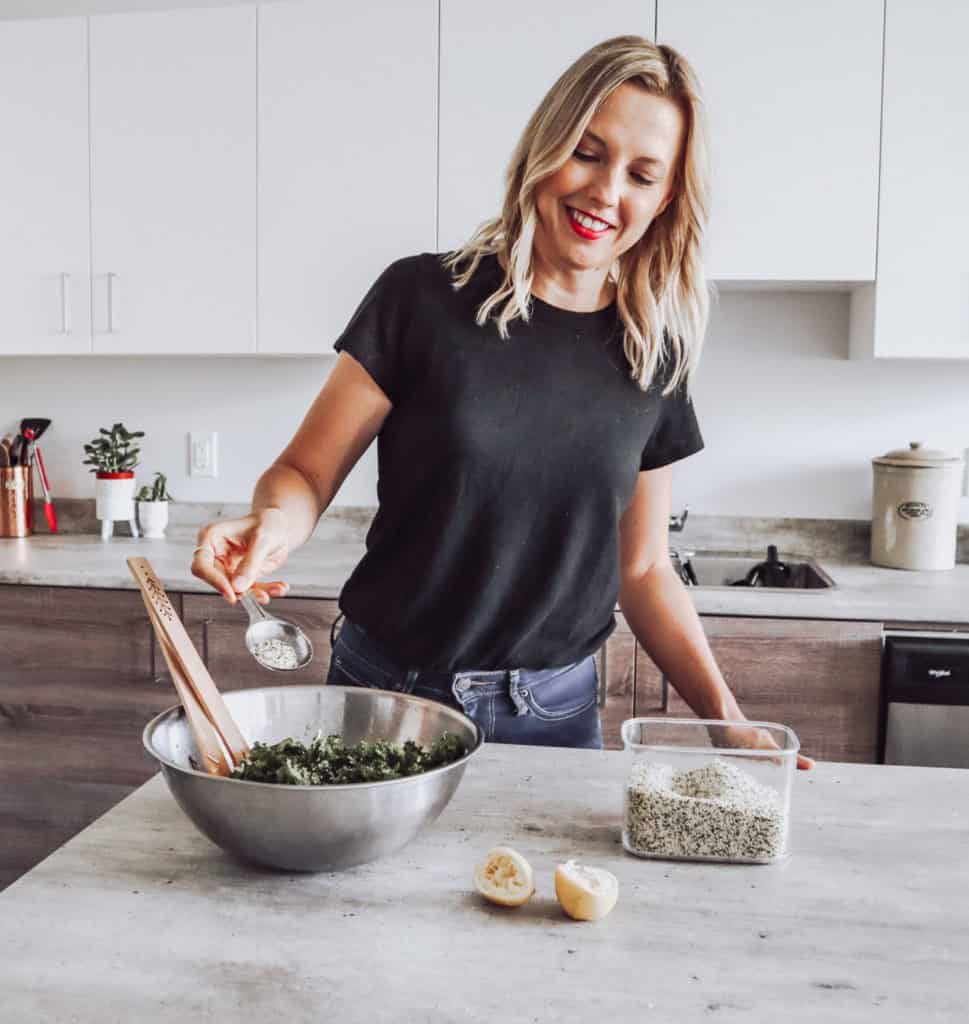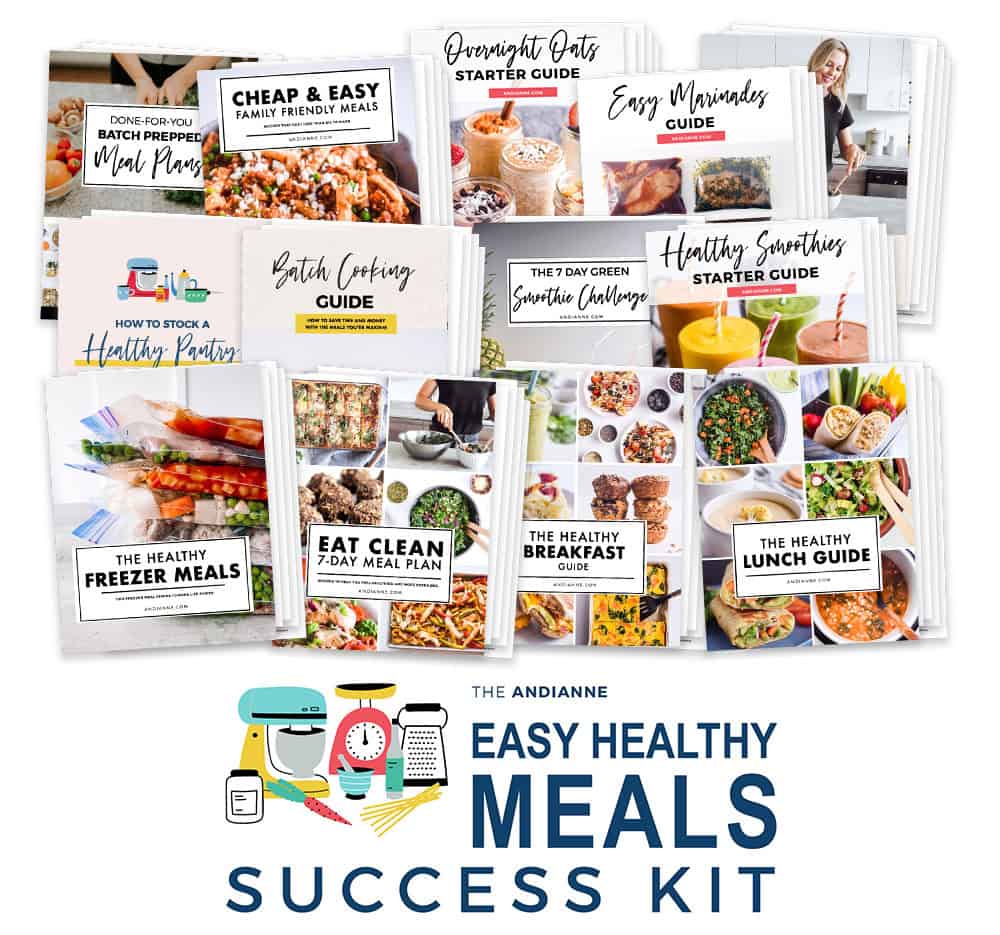 The Easy Healthy Meals Success Kit is a meal system I created with healthy eating resources that will teach you how to make easy meals throughout the week, plan your breakfasts, lunches, dinners, and so much more! You'll learn time-saving and budget-friendly techniques that I use to successfully cook simple meals in my own kitchen. > Learn More About It Here.