Chocolate avocado pudding is smooth, rich and creamy. It's the perfect way to enjoy a dessert, but still eat healthy.
If you've never tried avocado in a dessert before, it adds the perfect creaminess without any extra taste. Basically, you can enjoy a rich chocolatey pudding with healthy ingredients too!
Traditional chocolate pudding is loaded with sugar and not-so-good ingredients. But this homeamde recipe is full of healthy fats and antioxidants.
If you've tried any of my baking recipes before you know that I love chocolate! From the chocolate quinoa energy balls to the double chocolate beet brownies, I'm always trying to make sweet treats with a healthy twist.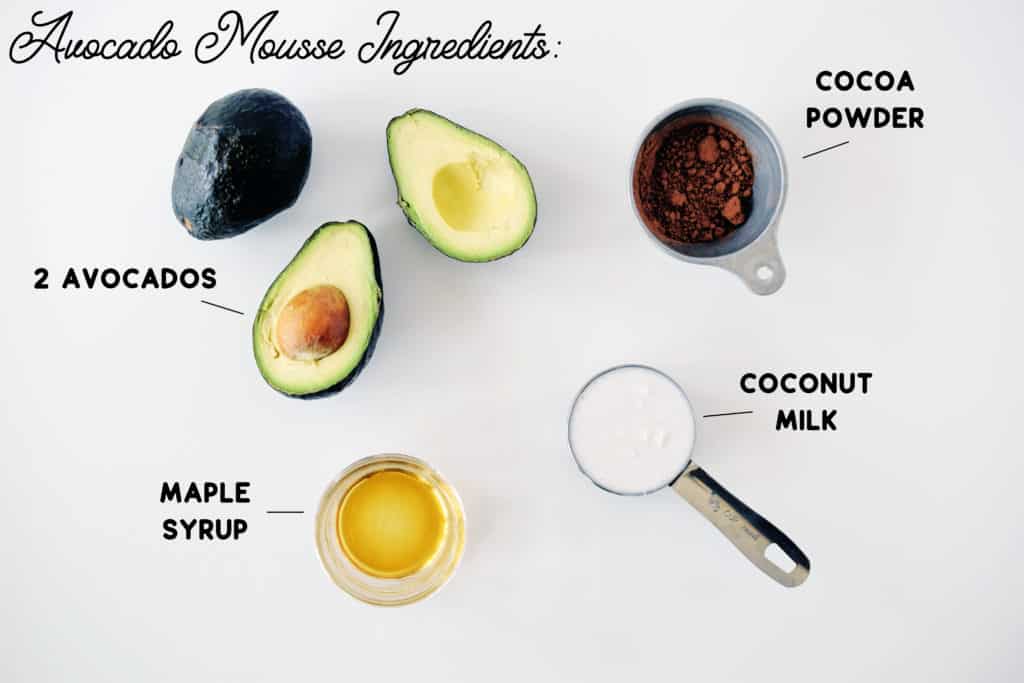 Chocolate Pudding Ingredients
This delicious pudding is whipped up using only four ingredients.
AVOCADOS – You'll need 2 ripe avocados to make this recipe. Ripe avocados are have a darker skin and will be soft when you squeeze them. If the avocado is too squishy then it will probably be overripe. I like to buy my avocados when they're firm but a little soft when squeezed. That way they're nice and ripe in a day or two at home.
COCONUT MILK – I used full-fat coconut milk for added healthy fats. This helps to make it extra creamy. If you don't like coconut milk, you can use regular milk or nut milk, oat milk or seed milk.
CACAO POWDER – Cacao powder is healthier than cocoa powder. Yes, they look the same but they're actually not. Cacao powder is a good source of iron, protein, magnesium, potassium and fiber. If you're looking for it at the grocery store, you can usually find it in the "health foods" section. You can also buy cacao powder online.
MAPLE SYRUP – I love to use maple syrup as a sweetener in my healthy desserts. When choosing maple syrup look for a pure maple syrup that is grade A or grade B. Grade A is produced early in the season, and Grade B maple syrup is darker in color and generally deemed as richer in flavor and higher in minerals. It's also more expensive, so grade A is okay to purchase as well.
If you're looking for maple syrup at the grocery store it can usually be found in the "health foods" section or in the breakfast area near jams and pancake mixes.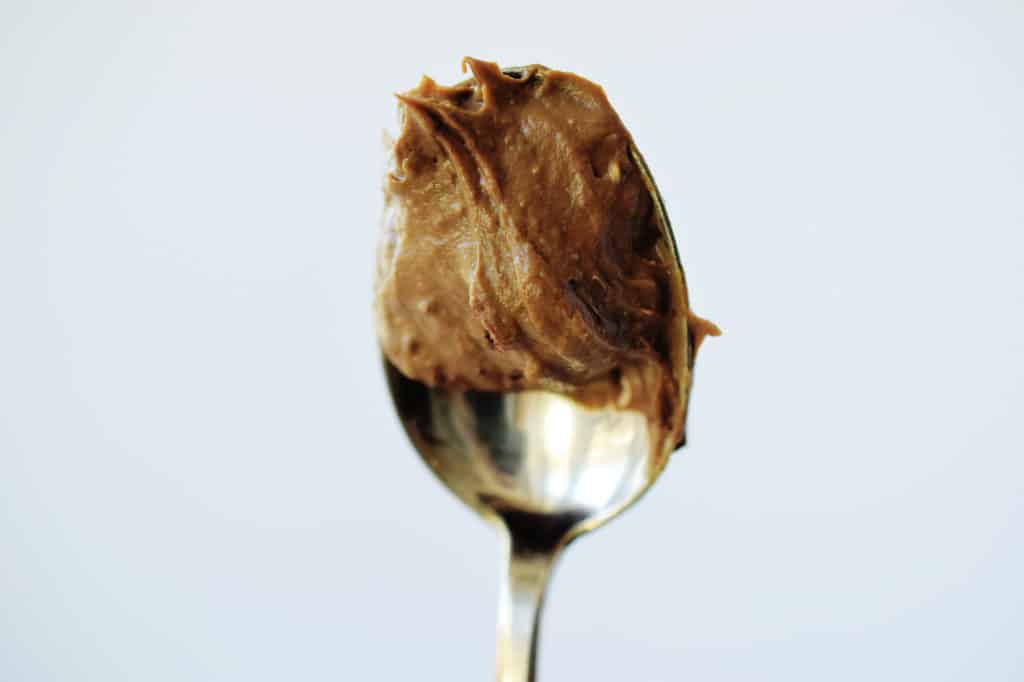 How To Make Chocolate Avocado Pudding
This pudding is probably one of the easiest desserts you'll ever make. And you don't even have to feel guilty eating it because it's healthy too.
You'll need a food processor, blender or electric mixer to help make it smooth and creamy.
Add all the ingredients, including avocados, coconut milk, cocoa powder and maple syrup to the food processor. Turn on low and let it mix for 1-2 minutes. Stop occasionally to scoop down the sides with a spatula. Blend until everything is smooth and creamy. Then scoop into bowls and place in the fridge to chill for 1 hour before serving.
You can top the chocolate pudding with my whipped coconut cream, fresh berries, chocolate or chips. The result is a decadent dessert that anyone will love!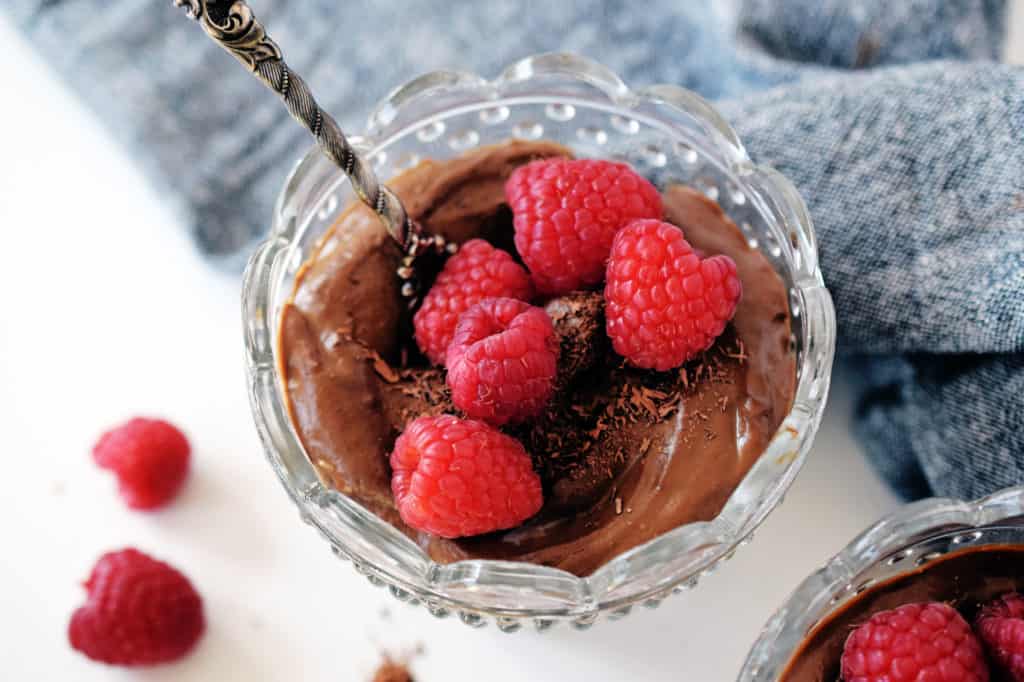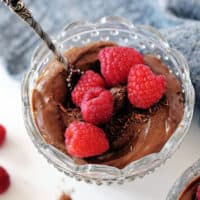 Instructions
Add avocados, cocoa powder, coconut milk, and maple syrup to a food processor or blender.

Blend until smooth, stopping to scrape down the sides.
Please note these nutritional values provided above are just an estimate. Actual numbers will vary based on brands and ingredients you choose, and your preferred portion sizes.
Join Our FREE MEMBERS LIBRARY!!
Get exclusive access to all our FREE PDF recipe guides!! Must sign up on our website to gain free access – Join Free Members Library Here.