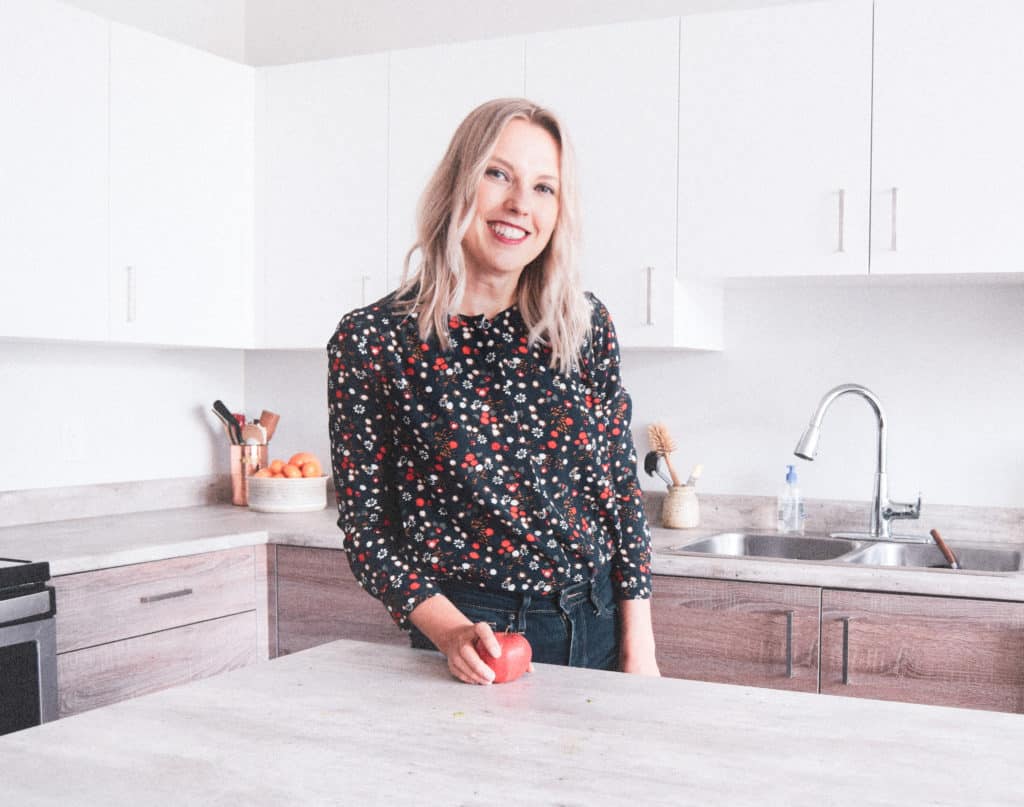 Hello! I'm Andi, and it's nice to meet you!
I'm a nutrition health coach, a mom, a wife, food blogger, and your personal healthy dinner cheerleader.
I teach moms like you how to simplify their cooking routine at home – even when it seems impossible – by sharing quick and easy dinner hacks, kid friendly meals + snacks, and meal planning for families. It is my goal to help you build your own confidence in the kitchen.
Here you'll find loads of recipes, inspiring ideas and my unique approach to making meals that are delicious, but also practical.
Life as a mom doesn't have to be stressful and overwhelming all the time – it's my goal to show you the roadmap you can use to simplify the kitchen so you have more time other things you'd rather be doing!
01. YOUR FOOD CHOICES MATTER
I believe that food affects every aspect of our lives. The food we eat will affect our emotions, our energy levels, our immune system, and our digestion. The right foods can change your mood and make you feel happier and kinder. The wrong foods can cause bloating, weight gain, indigestion, anxiety and bad moods.
Food is the foundation for everything we do. And when we don't take care of ourselves, how can we do the same for our loved ones?
02. KEEP IT SIMPLE
Before I became a health coach, I was intimidated by healthy food and recipes. That's why it's my goal to make this process easy for you – because I get it! Taking the stress off of figuring out what to cook for dinner that's healthy, how to cook it, and what is going to provide nourishment and not just empty calories; these things are worth their weight in gold. And I want this for you. I'll show you how to do it in a simple way that's realistic for your busy life
03. EAT MORE WHOLE FOODS
Whole food is the food that has been around forever. Imagine what your great great grandmother was eating and making. She was probably growing her own vegetables in her garden, canning and fermenting foods to preserve them. She didn't have access to large amounts of sugar like we do, and if she did, it was rare and a special occasion. Whole food is the solution to the processed food problem we're facing.
04. LIFE IS ABOUT BALANCE
I love baking sweet treats for my family, so I've found ways to make these recipes healthier. By using better quality flours (like oat flour, buckwheat flour and chickpea flour) and natural sweeteners (like maple syrup and coconut sugar). I also love to sneak fruits and veggies in whenever I can. But at the end of the day, life is about balance and we should enjoy our desserts too!
SHOP MY GUIDES AND EBOOKS
Grab your favorite cooking guides to help you with specific needs in the kitchen. Or save money and purchase the bundle pack!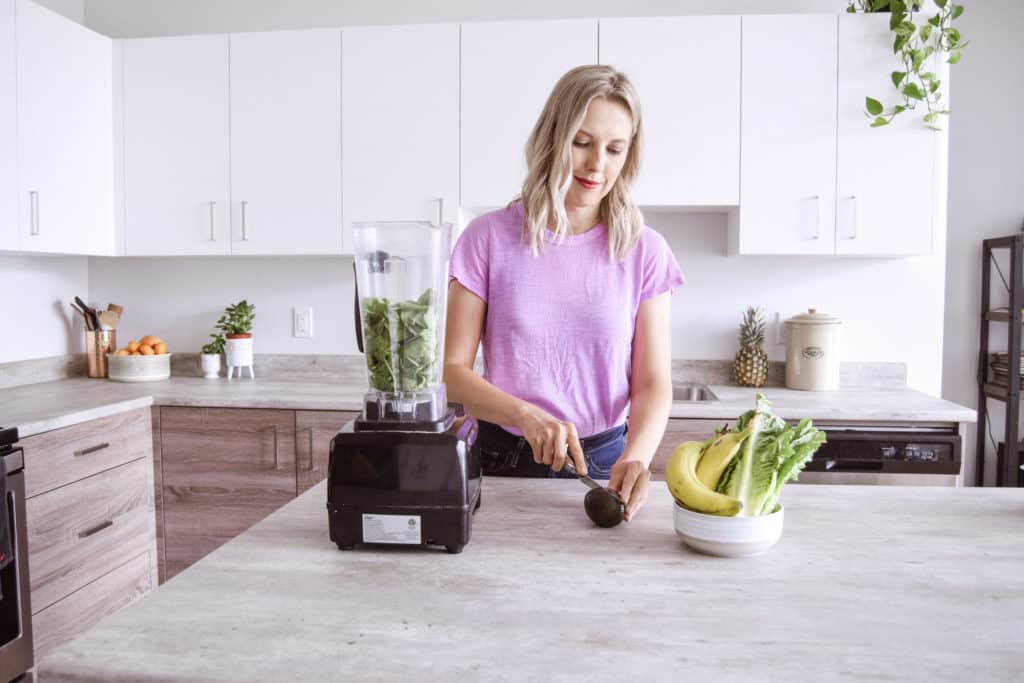 HOW DO YOU FIND THE TIME TO COOK HEALTHY?
One of the biggest struggles that moms are facing is how to find time for everything they need to do? Not only that, how do you stay motivated with it when you feel tired and overwhelmed. Here are some of my best tips to help get you started.
01. BATCH PREPPING
Batch prepping is exactly as it sounds. Instead of making enough of something for one meal, I make a large batch of it to use throughout the week. The best way to utilize this is by making the things you eat a lot of.
A good example of this that I make every week is quinoa. I will make a large bowl of it one day and use it throughout the week in a variety of meals.
Batch prepping is different than meal prep because you're not making an entire meal. Instead, you're making a larger amount of one specific ingredient.
Some other examples of how I use batch prepping are by hard boiling eggs for lunches, peeling and slicing carrots to keep for snacks in the fridge, prepping kale for salads, cooking buckwheat groats (can be eating the same way as you would quinoa or rice), and mashing sweet potatoes.
Want to learn more about batch prepping? I have an entire batch cooking guide available here!
02. SHEET PAN MEALS
I'm not a fan of elaborate meals with lots of side dishes. I think this is a method that takes a lot of time and creates a lot of dirty dishes.
We use the baking sheet method (or "sheet pan" as it can also be referred to) to cook many of our meals. Basically, the meat and vegetables are all laid out on a baking sheet and cooked together. Then I'll serve these with some of the grains that are stored in a big pot in the fridge. It's soooo easy and healthy!
For me, I like to make everything in one pot or pan. This is why I love sheet pan meals so much!
Here are some recipes to get started with:
03. CHOP AND PREPARE IN ADVANCE
Every week, before I head to the grocery store, I clean out my fridge.
Old squishy food gets put into the compost, shelves get cleaned, and expired sauces get purged
Then, as soon as I get home from the grocery store, I immediately wash all of my produce and store it correctly so that it lasts longer. This has made my fruits and vegetables last three times as long than if I were to just put them in the fridge wrapped in the plastic produce bag from the grocery store.
04. COOK A LARGE POT OF WHOLE GRAINS OR BEANS
Over time, I've found that cooking a big pot of grains saves time and can be used in a variety of meals throughout the day (we've even had quinoa porridge for breakfast and it's delicious!). Some of my favorite bases for easy dinner recipes include:
Brown rice: nutritious, whole grain food that is low in calories and easy to add to many dishes. .
Quinoa: Use as a base to make a quick buddha bowl for lunch, a mac n cheese alternative, inside a wrap, sprinkle it in salads.
Lentils: Lentils tend to be easier to digest than some of the larger beans. I tend to add a spoonful to my lunch bowls, salads, wraps. They also work great in slow cooker soups.
Making the time to cook healthy meals for yourself and your family is important. You will be investing in your health and future self if you do. But it doesn't have to be hard or complicated. And with a few simple skills, like batch cooking, sheet pan meals, and using a slow cooker, you will be saving yourself time and still enjoying the rewards of healthy food.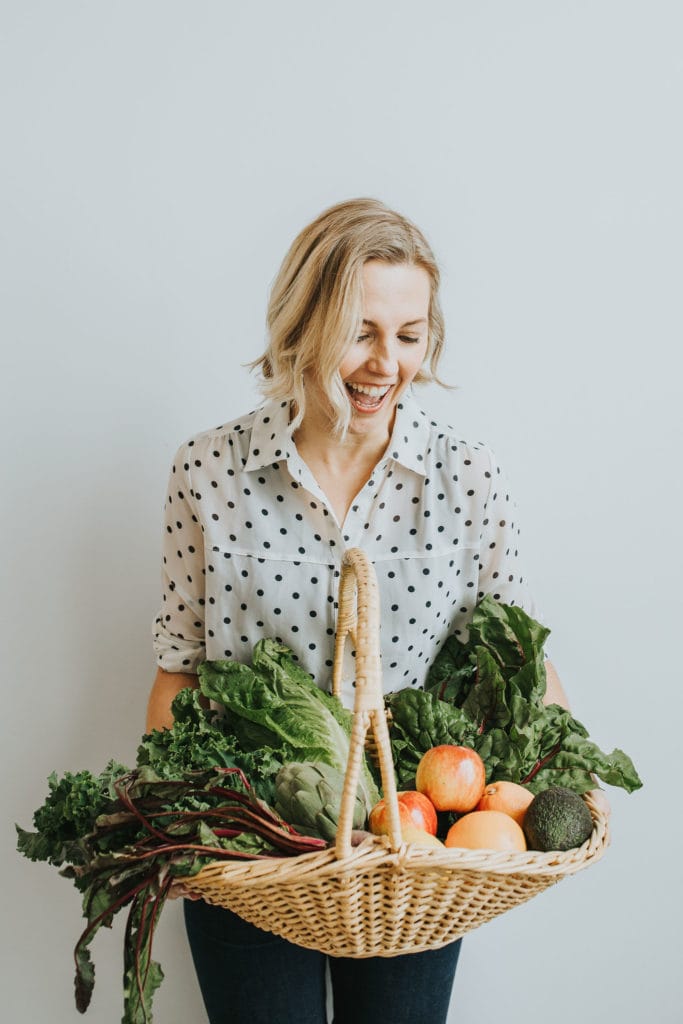 REAL TALK: BECOMING A HEALTH COACH CHANGED MY LIFE!
In 2018 I enrolled in an online health coaching program from the Institute of Integrative Nutrition based in New York. This program completely changed my life!
Imagine if a year from now you had a new career where you could help people feel their best through healthy food and lifestyle changes. You could share it on a blog (like I do), coach one-on-one clients, or even work at a wellness clinic.
Sounds pretty incredible, doesn't it? It's totally possible and you can start right now… Learn more about becoming a health coach.